Award-Winning Bone Broth
Bone broth is the original superfood. It's simple, delicious, and nutritious - the original way to upgrade your day. Freja - simply better bone broth.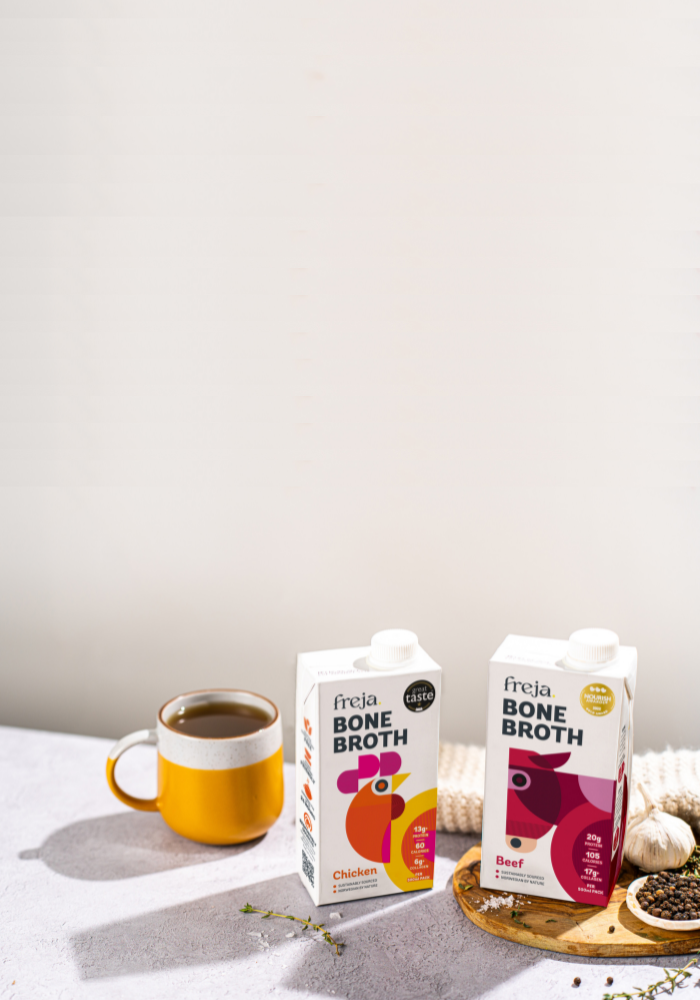 The celebrity health trick from your grandmother's kitchen… bone broth is amazing.
A bowl of the original superfood…boost your nutrition with Freja's collagen and protein rich bone broth.
Gently seasoned with a clean flavour - a store cupboard standby
This superfood soup is great for skin and joints




Recipes & Journal
Get inspired by delicious recipes and discover how bone broth can help you feel better every day. Your taste buds and body will thank you for it!