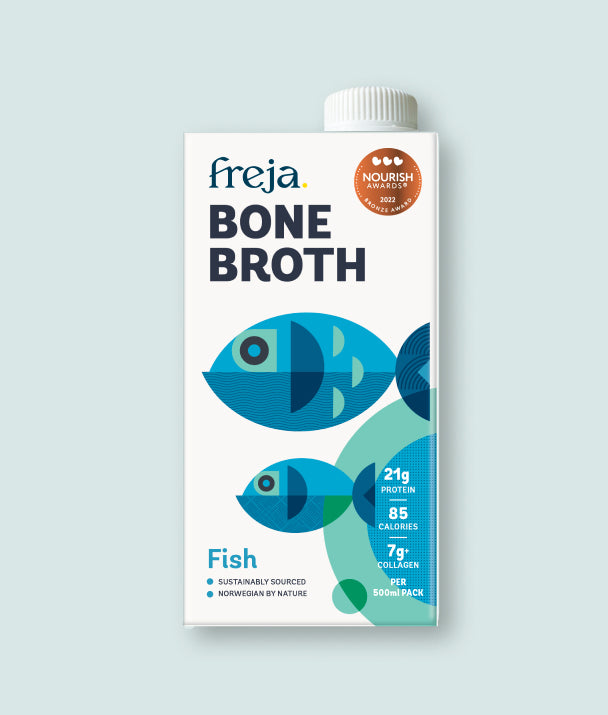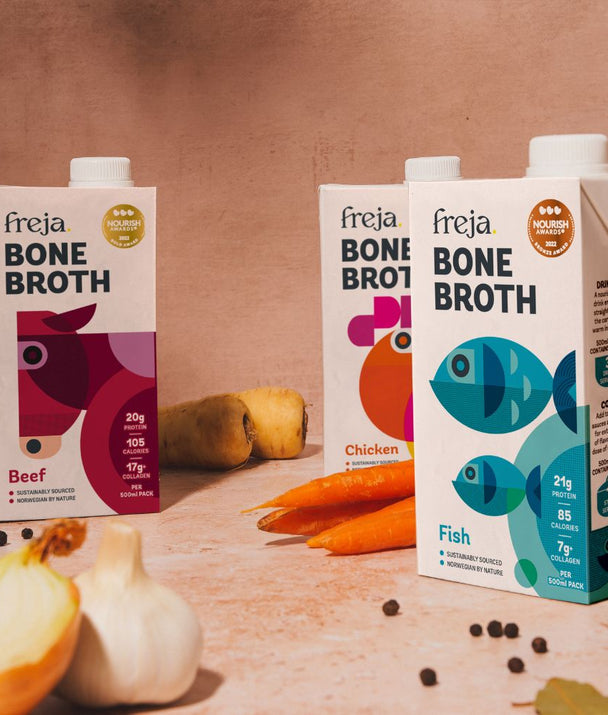 Fish Bone Broth
Sustainable and nutritious taste of the sea.
Simply meaty bone, wonky veg, herbs and water.
Free from gluten, dairy and yeast.
21g Protein
7g Collagen
61 Calories
*per 500ml serving
Frequency
Subscribe & Save 10%
Never have to think about reordering
Pause, edit or cancel your plan anytime
100% satisfaction guarantee
FAQs
Read our frequently asked questions to find out more information about our bone broth.
Fish Bone Broth Recipies
Cooking with bone broth is a great way to add a deeper, richer taste to your meals along with their nutrient-rich benefits.